In today's fast-paced, fast-tracked world of construction, homes and buildings are built, erected and completed in record time. Tile floor installations are no different.
To accommodate the need for speed, rapid-set mortars, fast-set adhesives and quick-drying grouts have been developed by manufacturers. There are even tile sealers in the marketplace that claim to be rapid-curing.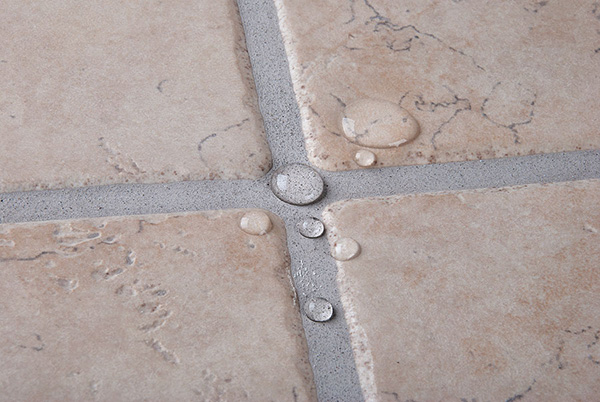 Each of these products was designed to save time and address the quick turnaround needed to accommodate the shorter timeframes of completion that we demand today. Becoming intimately familiar with the nuances of these rapid-cure products is paramount and is only the beginning for a quality tile installation.
Although we can apply mortar, set tile, grout and walk on the application area in record time, when it comes to applying sealers, a "slow and steady wins the race" approach is needed for ultimate success.
Regardless of the application method chosen (such as roller, paint pad, sponge and brush), working too fast can end in disaster. Some application tools can cause foam, leaving millions of tiny bubbles on the surface. Other tools can apply sealer inconsistently, leaving streaks, voids or puddles, especially if the installer is rushing to meet a deadline. Sealers are usually one of the last products seen on the job, as it is one of the last procedures done to complete the installation.
The best way to apply sealers, regardless of the method or applicator being used, is to apply the sealer slowly in a uniform and even manner. It's not a race to the finish and, if it were, the winner would be the slowest guy! Everybody wins with a "go slow" approach.
The contractor wins because he doesn't have to return to the job and repair problems caused by going too fast. The homeowner and building owner win because they don't have to be inconvenienced by delays. The dealer whom the sealer was purchased from wins because he doesn't have to deal with a disgruntled contractor. And the list of benefits goes on.
Go slow, folks, and win the race when applying sealers. To view all of MAPEI's options for sealers, click here. For more information on how to apply grout sealers, including preparation and application on a variety of surfaces, view our Technical Bulletin here.