There is one thing you can count on when approaching a wall tile installation: The walls are rarely plumb (out of vertical) and true. MAPEI's Planitop 330 Fast was designed to fix out-of-plumb walls and more.
Here's a typical jobsite scenario: Walls are being framed in a room. The framers go home and the framing shifts. Do you think that the sheetrock guys are checking for plumb? They are not! They simply cover over the shifted framing, and no one is the wiser until they start to build out the interior. The tile guys come in and are upset because they are on a schedule and tile over the walls anyway, compounding the problem. Sound familiar?
In the past, fixing this problem would be time-consuming and problematic. The wall boards would have to be removed to address the issue from the studs. A common practice in the field is for an installer to address the problem while installing the tile, leveling slightly out-of-plumb walls as he goes. But doing so risks lippage, uneven tiles and uneven grout joints.
According to construction guidelines from
The National Association of Home Builders
:
When a concrete block wall is not plumb

:
"Block concrete walls will not be out of plumb greater than 1 inch in 8 feet when measured from the base to the top of the wall."

When a framed wall is not plumb

:
"The interior face of wood-framed walls will not be more than 3/8 inch out of plumb for any 32 inches in any vertical measurement."

When a wall is bowed

:
"Walls will not bow more than 1/2 inch out of line within 32 inch horizontal measurement. or 1/2 inch out of line within any 8 foot vertical measurement."
Fixing the wall to such standards could be a big challenge. For easy plumb/true walls, Planitop 330 Fast comes to the rescue.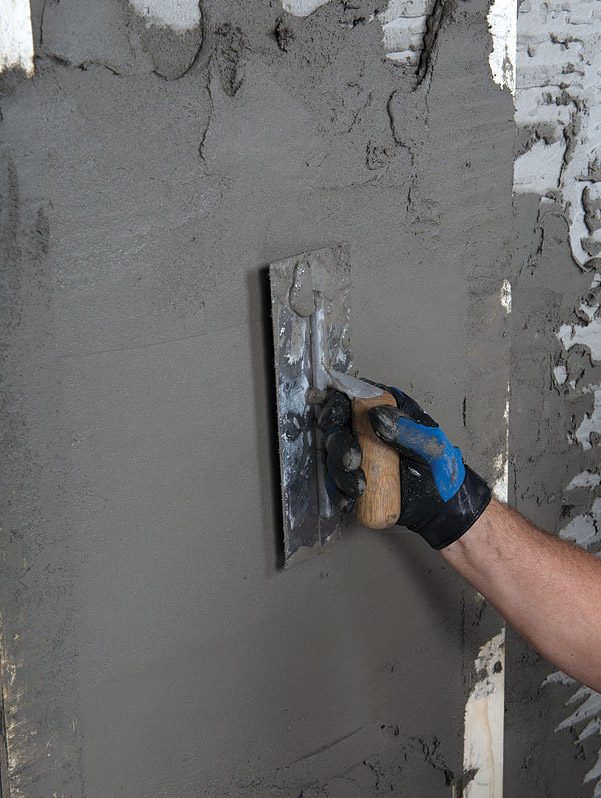 Planitop 330 Fast
is a quick-setting, polymer-modified, fiber-reinforced cementitious rendering, patching, and leveling mortar for interior/exterior walls, floors and submerged areas. You can now fix out-of-plumb cement backer units, gypsum wallboard and plaster (primed with
ECO Prim Grip
), shotcrete and pool plaster, as well as masonry cement block, brick and cement mortar beds.
Planitop 330 Fast
can be applied from 1/8" to 1-1/4" (3 mm to 3.2 cm). At 70°F (21°C), the installation will be ready for waterproofing application in about 24 hours and for the installation of tile or stone in about 3 to 4 hours.
Use
Planitop 330 Fast
for installing:
Shower walls, floors, curbs and shower seats
Concrete wall surfaces
Concrete or screed floors to prepare for setting ceramic tile
Repairing or forming slopes on terraces and balconies
Preparing pools and fountains to receive tile
To discuss your installation or for additional assistance, please call our Product Support line at 1‑800‑992‑6273.