November is National Historic Bridge Awareness Month and to commemorate it, we would like to revisit the restoration of the Interstate 80 (I-80) Verdi Bridge and MAPEI's contribution to preserve the structure.
Many of our nation's bridges were built decades ago and still exist today. We live in an era of insufficient infrastructure funding, which is where restoration and preservation become an important key to maintaining the current structures.
Deteriorated pedestal under a bearing plate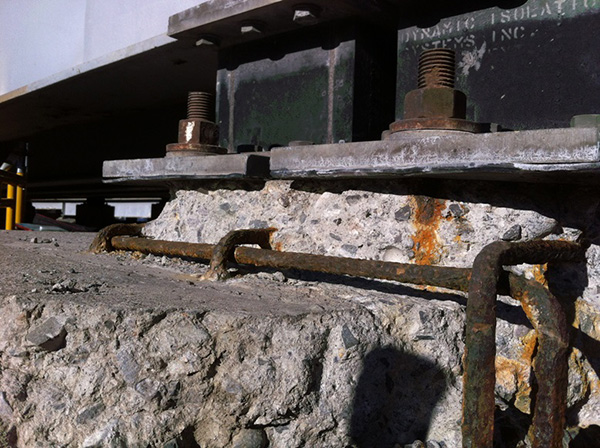 Close-up of restored pedestal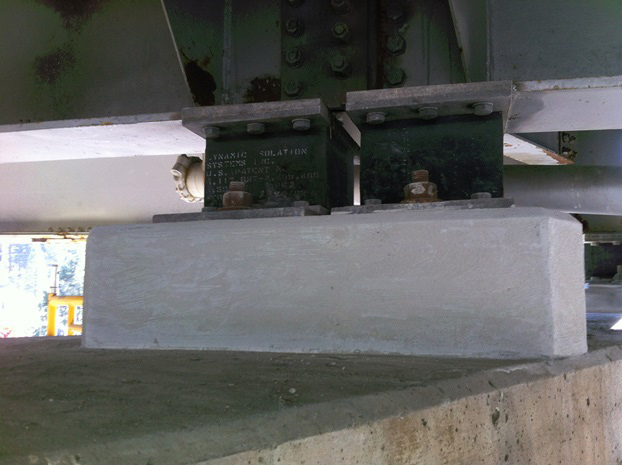 This blog features the I-80 Verdi Bridge over the environmentally protected Truckee River in Nevada, USA. The mile-long, 100-foot high Verdi bridge was built from 1995 to 1996. Over the years, the structural concrete of the columns, ledger beams and pile caps on the bridge had progressively decayed due to freeze-thaw cycling, de-icing salts, deterioration of slab-bearing plates, impact, corrosion and more.
Because 75% to 80% of the damaged areas were deep and involved the reinforcing steel, repairs were deemed to be structural. Given the size, depth and volume of the areas to be repaired, form-and-pour methods (as specified in International Concrete Repair Institute [ICRI] guidelines for structural repair mortar) were employed.
In order to confirm selection of the optimal MAPEI mortar, a site visit with Donavin Greenwell, the Project Manager, and Nevada Department of Transportation (NDOT) engineers was scheduled in early December. After the site visit, it was clear that Planitop 15 form-and-pour concrete repair mortar with its high-flow, self-consolidating properties would be ideal.
To ensure effective load-sharing structural repairs, application methods and materials had to work hand in hand to avoid cold joints and create homogeneous repair. For small repairs, such as soffit edges and corners, Planitop XS fast-set, non-sag, trowel-grade repair mortar was the perfect choice for overhead hand placement.
After the structural repairs were completed, all of the pile caps and load-bearing pedestals were treated with Planiseal WR 100 – a 100%-silane penetrating water repellent – to protect against chloride and ion intrusion.
To access the complete case history of the project, visit MAPEI's Project section here.
For more information, application tips and personalized customer service, contact MAPEI's Technical Services line at 1‑888‑365‑0614.